Solar water heaters / solar lighting systems - Hyderabad
Tuesday, 29 September 2009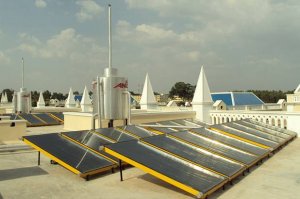 Item details
City:
Hyderabad, Andhra Pradesh
Contacts

MAHESH

040-66682992, 40128440
Item description
We are reputed manufacturers of all solar based equipment. Briefly, different solar water heaters, different models of solar lighting systems (home lighting & street lighting), signal lights, road studs, solar inverter of different capacities, pv modules, luminaries etc.. Please forward your enquiries for more information.