Looking For UX/UI Designers - Hyderabad
Monday, 29 February 2016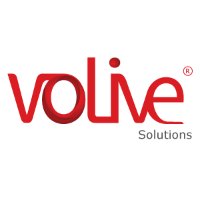 Item details
City:
Hyderabad, Andhra Pradesh
Contacts

Srikanth

04040048823
Item description
No.of Openings:06
About Company:
We started 14 years ago in Dubai. Over that time we developed the most efficient and cost-effective ways to build, maintain, and promote website applications. We keep our home-based in Dubai, India, Saudi Arabia &Qatar, and throw in a cultivated group of trusted partners in order to put together a responsive and focused team for you.
Our goal is to have a vested interest in long term clients, because we know, the more successful our clients are, the more successful we are. What makes our company great? That's simple. It's the people and the culture. The team members at Volive are some of the most creative, interesting and dedicated people you'll ever meet, exactly the kind of people you'd love to work with.
Join our Volive Solutions UI/UX team where you will work on new technologies related to IT industry, web, responsive and app design. Our teams stay on top of trends to concept and create strategic solutions for our business. We deliver a wide range of creative work—from proof of concepts to live sites and apps.
The ideal candidate:
•Is organized, self-driven and enjoys working in a team environment
•Has a great eye for design and your work has style
•Has web experience
•Has an online portfolio
•Is passionate about great design
•Is interested in the end user's experience
•Is open to constructive feedback
•Works well with developers
•Works well with other designers
•Meets set expectations
•Is punctual
•Is interested in winning as a team
•Labels their layered files
•Designs to the pixel
•Is respectful to others
Responsibilities:
•Concepts ideas both individually and as a team
•Uses Adobe Photoshop, Illustrator and Creative Suite to design and collaborate with other designers
•Follows best practices to create UI/UX design
•Takes feedback from customers/peers
•Follows best practices to create UI/UX design
•Need to work with developers closely for clients requirment
•Researches ideas and creates innovative solutions
•Considers user flows and how they translate across multiple devices
Qualifications
Bachelor's degree in Visual Communication, Graphic Design or related fields.
Minimum of 1 to 3 years of experience working in a design setting.
Excellent presentation skills.
Understand company identity. (Logo design, color schemes, complete look & feel
Excellent in Illustrator and Photoshop
Image Manipulation & Web Optimization
Desired Skills/Experience:
•Has agency experience
•Knows HTML/CSs
Contact Details:
Contact Persone : Srikanth
Website: www.volivesolutions.com E-mail: hr.volive@volivesolutions.com
Contact Number: 040- 40048823
Address: Moparthy Towers, Lane Beside to Karachi Bakery, Road. Number: 1, Banjarahills, Hyderabad, India.