Buy Smart Classroom Multimedia Content Pen Drive Only RS 15,000 - Hyderabad
Saturday, 20 July 2013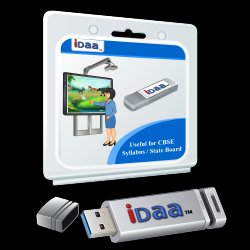 Item details
City:
Hyderabad, Andhra Pradesh
Contacts

iDaaLearning

9959452223
Item description
IDaaLearning Offers NCERT Based CBSE Smart Classroom Multimedia Content for All Classes 1 to 8 Mathematics and Science that were developed by idaa, a reputed multimedia development organization for school education, under the guidance and supervision of experts from NCERT and SCERTs, are being used by various well established educational institutions. Presently and we have a good feedback.
It can be conveniently used in smart class room / digital class room with the hardware like interactive white board, projector, computer etc. It all sounds quite expensive to integrate all this into the school system but that's where idaa has specialized making all this very economical and cost effective and with the best quality.
Idaa has the answer /complete solution to your quest for a complete future classroom solution. The content having 2D/3D animation when used with digital tools gives the completeness to make teaching and learning process an effective one.
Our digital content for smart class room is available from classes 1 to 8 for math's and science and is packaged in pen drive to make it easy to handle and play in digital classroom. It is simply plug and play and no technical knowledge is required for teachers to use.