Geriatric care Services - Hyderabad
Thursday, 11 April 2019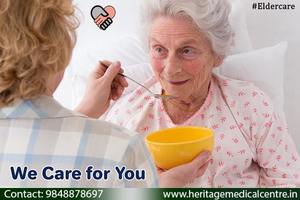 Item details
City:
Hyderabad, Andhra Pradesh
Contacts

Heritage Medical Centre

+919848878697
Item description
Thinking how to Manage yourself in this old age don't worry we here are there to help and take care of you. Heritage Medical Center is the modern way of approach for the needs of Geriatric people. Our medical team provides the best service is a unique way and guide them on health tips what to eat and activities to be performed.

Our Services :
Home Health Care
Alzheimer care's
Old Age Homes
Eldercare Services
Palliative Care


Phone no : 9848878697
Know more : www.heritagemedicalcentre.in/services/
Location : Hyderabad, India.