Platelet rich plasma treatment in hyderabad - Hyderabad
Saturday, 23 March 2019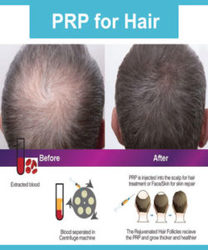 Item details
City:
Hyderabad, Andhra Pradesh
Contacts

arshiclininc@gmail.com

919493039393
Item description
Best Platelet Rich Plasma Treatment. Advanced PRP Treatment for Hair Fall by Trichology Specialist in Hyderabad. Book your appointment now at Banjarahills.Hair fall, hair loss and balding are major issues with both males and females in today's urban scenario, caused by intrusive elements like stress, pollution, dietary deficiencies, hormonal imbalance, etc beginning to bother at a very young age. Surgical hair implants and other such options are available but at a premium. PRP is therefore, the best suited alternative treatment which has also gained popularity in the recent times. Years of research in the stem cell technology has developed PRP hair treatment which is considered highly futuristic yet very real in today's time.