LED TV Service Centre in Hyderabad | electroniczone.in - Hyderabad
Friday, 28 July 2017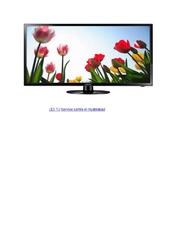 Item details
City:
Hyderabad, Andhra Pradesh
Contacts

Rajkumar

9493725242
Item description
TV SERVICE CENTER IN HYDERABAD
Electronic Zone has evolved into the most reliable name in the region of maintenance and repair of air conditioners and televisions. With the increasing number of air conditioners and ultra modern TV sets i.e. LCD and LEDs on the market, more and more problems are emerging as the existing ones are having their life time.
It is really difficult for you to go around the city holding your air conditioner that malfunctions to have it repaired. TV Service Center in Hyderabad comes to your rescue by offering services right on your doorstep. Simply connect with TV and we will send one of our service center experts to your home so your device can be repaired or repaired instead. There is no more the ordeal of unclogging the device and re-tightening it just for the sake of getting it repaired or maintained.
Electronic Zone is quite customer-friendly and to add meaning to that phrase, our blinds are open 7 days a week. We invite you to contact us on any day between 8 AM and 9 PM to have your A / C or TV repaired or maintained.