Best Website designing and Logo Design company in Hyderabad and India - Hyderabad
Friday, 21 July 2017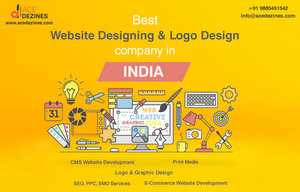 Item details
City:
Hyderabad, Andhra Pradesh
Contacts

Shiva Kumar

09885451542
Item description
We are one of the Leading Best Website Designing and Logo Design Company in Hyderabad and India. We offer web designing and logo designing services with state of the art technology to provide you with holistic solutions to meet your needs.
We help you with the best logo for your Company and Brand. Our Aim is to enhance your logo design to appeal your clients. To find the best fit solution for your digital challenges, we get to know your business, its business goals, dreams, ideals and aspirations to get best-fit solutions for your needs and challenges. With a clear design objective in place, we also develop a website using the latest technologies to deliver the most promising results.
Acedezines have a strong hands-on experience and the required expertise to offer you the best website and logo design services to fulfil your requirements. We promise best website design obvious also Top Web Design is assured.
With our comprehensive and conventional methods services in web technologies, logo designing we fulfil all the requirements of today's growth-oriented companies. We work to focus towards innovation, dedication to qualitative creative customer-centric approach and technological solutions have catapulted many companies and brands into one of the most reputed names in Hyderabad, India.