Online Food Delivery services - Hyderabad
Tuesday, 18 August 2015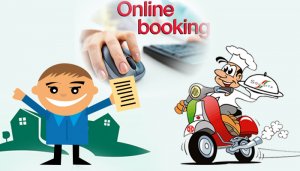 Item details
City:
Hyderabad, Andhra Pradesh
Contacts

rakesh

7396316323
Item description

The main purpose of launching of this website that is www.ficnow.com is the main aim and objective of this site is to make awareness of the product and services mainly for food is of local and non local to bring the food items on menu wise with particular timings of the food available according to the choice of food lovers .

As we all know that irrespective of the age all or busy with their routine schedule and keeping in mind the value of the time and place of work.


In ficnow we try to cover as many as hotels, restaurants, and all homemade and street food . Its possible give a miss cal and we will note down the food order and delivery it according to

your time and place of delivery. That to with free of cost. fic now is specialize in searching generic food which is available in particular hotels and restaurants.