Well Reputed Branded Products distributorship offer in AndhraPradesh Statewide.. - Hyderabad
Tuesday, 25 January 2011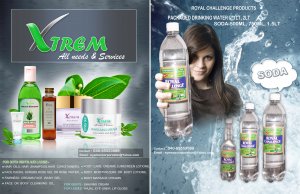 Item details
City:
Hyderabad, Andhra Pradesh
Contacts

murthy

9032197048
Item description
We are into the market with an xtrem branded items for HOMECARE PRODUCTS, COSMETIC PRODUCTS, HERBAL PRODUCTS, COMPUTER & LAPTOPS-SALES & SERVICES, CELL PHONE ACCESSORIES SALES and along with that ROYAL CHALLENGE PACKAGED MINERAL WATER DISTRIBUTION.
We need DISTRIBUTORS for these products. Any of the interested persons(financially sound) can contact us at our mail id:
eyemaxcorporation@yahoo.com
or call us at 040-65553589.