Recruitment Agencies in Hyderabad - Hyderabad
Friday, 12 January 2018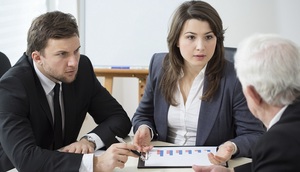 Item details
City:
Hyderabad, Andhra Pradesh
Contacts

screativesoft
Item description
Recruitment is a core function of human resource management. Initially, an organization will get in touch with them to say they have a role on offer. The recruitment agencies look at your current database, to get matching candidates and post the job online to provide applicants with the right skills.
This provides a service to both employers and job seekers. Many businesses and companies use the services of employment or recruitment agencies in Hyderabad to find suitable employees. They operate in a wide variety of industry sectors and advertise vacancies in temporary and permanent positions. An agency's responsibility is to the organization, which pays them a fee for locating and selecting the right staff. They may be useful to you as a job seeker, but they help meet their client's needs.