RealtorIndian.com is a property portal dedicated to property - Hyderabad
Friday, 15 January 2010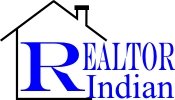 Item details
City:
Hyderabad, Andhra Pradesh
Contacts

ARRao

+91-40-66333777
Item description
RealtorIndian.com is a property portal dedicated to property and property related services. Here, everyone's requirement of property renting or property selling or property buying will be fulfilled. Realtorindian.com will help the Builders, property developers, property agents, property brokers, property consultants, property buyers & Property sellers. Also, realtorindian.com, will be providing free registration facility to property owners, property agents, property brokers, property consultants and property sellers for a limited period. Free user registration to post & search property will enhance the utility of this portal. Leading builders, property developers, property agents, property brokers and the manufacturers of property related products are already enjoying their successful association with realtorindian.com.
Property awareness section of Realtorindian.com website can be used as a guide to learn various important issues related to property. House maintenance and house repair activities can be carried out by going through realtorindian.com property awareness section. Through the associated services section in realtorindian.com website, anyone can get the information about property related services. Manufacturers of house related products can improve their brand name and sales through realtorindian.com.
Realtorindian.com website services includes but is not limited to residential plots, residential independent houses, residential duplex houses, residential villas, residential bungalows, residential flats, commercial plots, commercial houses, commercial duplex houses, commercial villas, commercial bungalows, commercial flats, Industrial lands, Industrial warehouses, Agricultural lands, Lands for hotels, Lands for Guest houses, Lands for farmhouses, exclusive marketing of genuine properties & Property management.
Realtorindian.com associated companies are M/s. GSRK Estates & M/s. Naya Ghar Township (P) Ltd. Required details are available about our associated companies through www.gsrkestates.com and www.nayaaghar.com web sites.